Protekta Safe Overprint Varnish inc SteriTouch Antimicobial Protection
Protekta Safe Overprint Varnish inc SteriTouch Antimicobial Protection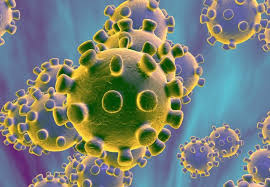 Protekta Safe (55 Series) Anti-Microbial Oil Based Varnish.
It has never been more apparent to everyone that printed surfaces can carry bacteria that is damaging to health. Shopping whilst wearing gloves, thinking twice before picking up a box, questioning where the parcel, magazine or envelope has been and what may be on there, is fast becoming a normal daily experience......
IPT have developed a range of anti-microbial oil based varnishes which are designed to provide a "safe-to-touch" surface, offering a broad spectrum of activity covering gram-positive and gram-negative bacteria, fungi and viruses.
The varnish and additive combinations are designed for the lifetime of the printed work to provide an invisible protection to the printed surface, meaning it can be handled multiple times and microbes of various types will be effectively killed by the protective additive, thus avoiding passing on to other subsequent handlers of the packaging and reducing transmission of microbes between people.
The active substance has a micron size of less than ≤ 5µm and contains a glass carrier which releases silver ions in a controlled manner via an ion exchange mechanism to achieve an antimicrobial effect.
They are designed for use with various types of papers and boards.